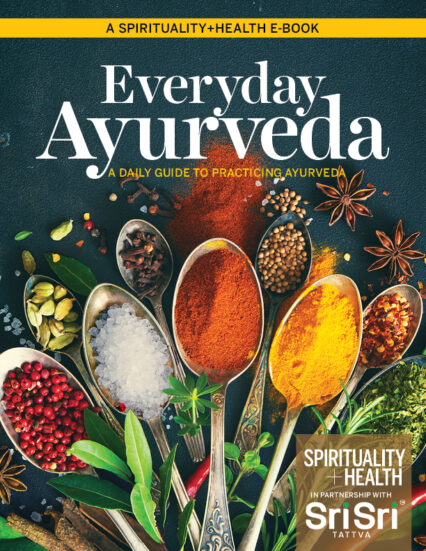 Everyday Ayurveda
Dive into all that Ayurveda has to offer—enjoy our e-book of daily Ayurvedic remedies for immunity, mood, memory, and more.

Download Everyday Ayurveda
Enter your email and we'll send a link for "Everyday Ayurveda" to your inbox.
By submitting your email address, you understand that you will receive commercial email communications from Spirituality & Health Media LLC (PO Box 515, Edison, NJ, USA) and Sri Sri Tattva. You may unsubscribe from these email communications at any time.