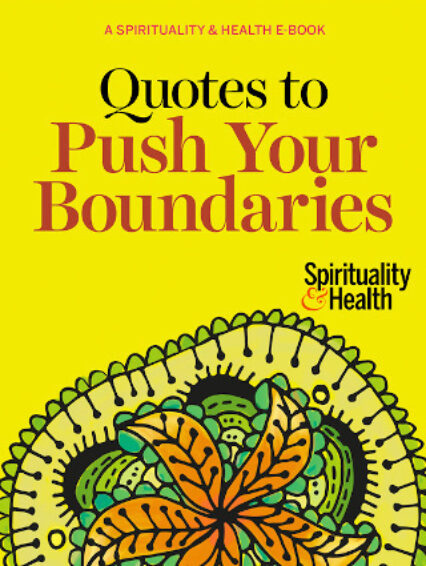 Be Inspired to Be the Change You Want to See in the World
A free collection of some of our most inspiring quotes to courageously bring you to the edge and beyond.
"I saw that my life was a vast glowing empty page and I could do anything I wanted." - Jack Kerouac
Download Quotes to Push Your Boundaries for FREE
Enter your email and we'll send a link for "Quotes to Push Your Boundaries" to your inbox.
By submitting your email address, you understand that you will receive commercial email communications from Spirituality & Health Media LLC (PO Box 515, Edison, NJ, USA). You may unsubscribe from these email communications at any time.