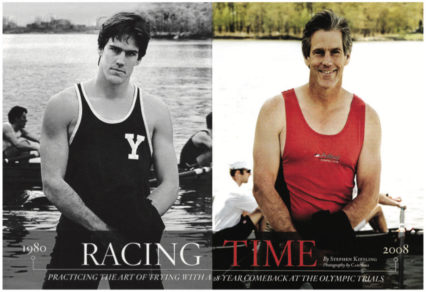 Aside from being an avid fan of rowing and water sports in general, I'm also the founding Editor in Chief for Spirituality & Health magazine. We've been around for 20 years and are looking forward to the next 20. If you thought the Regatta added value to your life experience, then you may as well give our magazine a try, too.
Fill in your email and we will send you a link to download our 20th Anniversary Issue for FREE.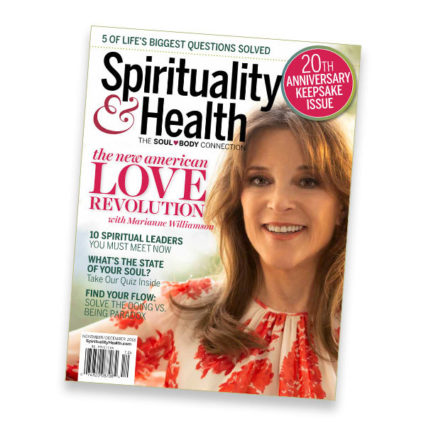 Regatta Special
Subscribe today for just $19.95, saving $5 off our usual pricing with code SL18ROW.
From the Editor: January/February 2018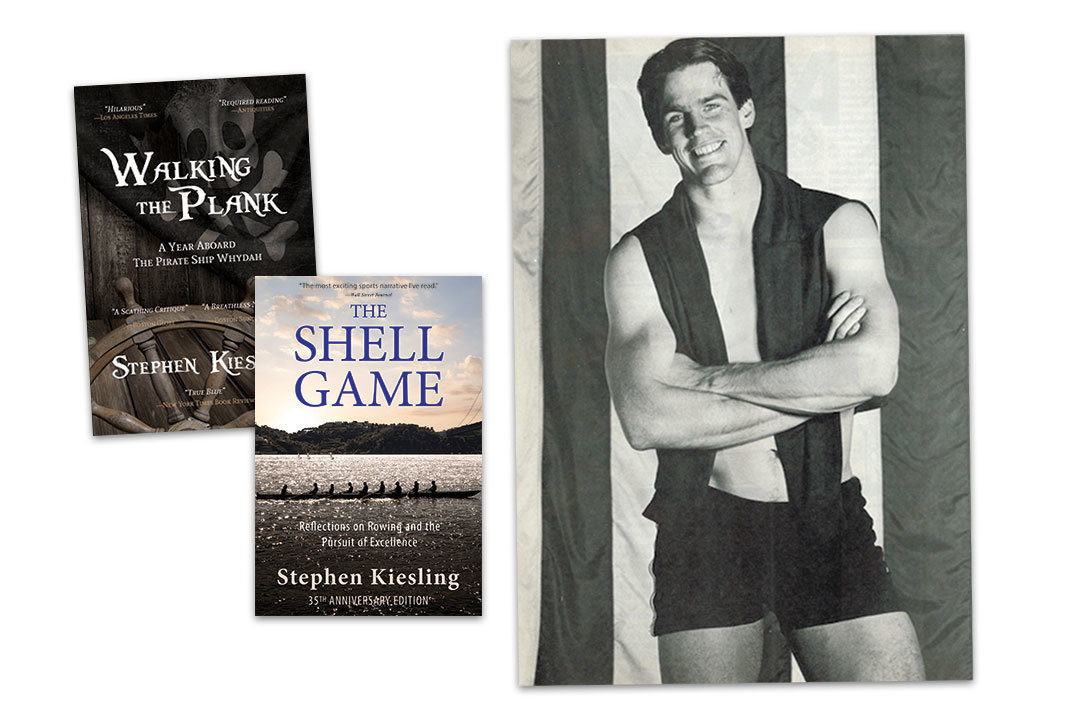 What's the best practice for future happiness? Well, if you ask me, it's rowing in an eight-oared crew. And what's the best way to get along with people who don't think like you? Well, row in an eight with them. And what's the best way to deal with chronic pain? Well, you get the idea. That old picture came from rowing.
Seriously. "Rowing eights" is a community-building, full-body workout/meditation for any age that can feel enlightening and will cure almost anything. Each person in an eight has only one oar, so you have to pay close attention to match your crew, forcing you out of your own mind. And you have to look out for one another because the entire crew has to show up to have any fun at all. So if everyone on the planet would make a New Year's resolution to row in eights—especially mixed gender eights because they are the most fun—we would all be happier, and the world's problems of spirituality and health would be solved!
But then, alas, I would be out of a job: no longer working with all the wonderful people who wrote and designed and financed the great stories in this issue—people who are as passionate about sharing their own special paths and practices as I am about rowing!
My exuberance comes not just from this issue (as well as our annual Journey to Renewal), but also from digging through the layers of old computer files in my current machine and finding so many stories that have helped people to discover their own paths and passions (as well as my photo from the '84 Olympic Trials). What fun!

The reason for the archaeology is that S&H will turn 20 this year, and we're planning a celebration with Trinity Church Wall Street, the Episcopal Church that launched us as part of its own 300th anniversary celebration. Trinity was featured in the movie National Treasure, and it truly is one—and not because of a secret treasure vault. Over the centuries, this parish church has been destroyed both by fire and by ice, and yet its congregation keeps rebuilding—and birthing radical ideas and great communities, including Columbia University and S&H.
The radical insight that birthed this magazine (from Trinity's then rector, Dr. Daniel Mathews) is that progressives of all faiths now have more in common with each other than they do with fundamentalists of their own faith. In other words, progressive Christians, Jews, Muslims, Buddhists, Hindus, and atheists can thrive together by concentrating on shared spiritual practices like gratitude, forgiveness, confession, meditation, prayer, yoga (and rowing!). Fundamentalists see that claim as an existential threat to their belief systems—and it is—so they're frightened and angry. But it's also increasingly obvious that we are one human family on a small planet. What a great time to share our practices and our journeys—to help each other find a personal path with heart.
This year will also include my 60th birthday, and I've been using the tools I've gained over the 20 years at S&H to examine my own projections and shadows. In that process I'm relaunching my first book, The Shell Game, about making the Olympic team, and I rewrote another book, an account of taking on some powerful pirates and Walking the Plank. The reason for all the time spent looking backward and accepting or revising my own stories—glorious and painful—is that the next 20 years will be built on them. As the body fades, our stories have to become more clear, more honest, and more powerful—because there is so much more good work to be done and so much more fun to be had.
So don't wait. Get your stories straight and strong and send them in. Here's to the next 20 years!