Sherianna Boyle
Sherianna Boyle is the author of Emotional Detox for Anxiety and seven other book titles. She is an adjunct psychology professor, the founder of the C.L.E.A.N.S.E Method®, C.L.E.A.N.S.E Yoga,™ and the Emotional Detox podcast. Sherianna leads Emotional Detox retreats at Kripalu Yoga & Health Center as well as 1440 Multiversity. Her books, resources and services can be found at www.sheriannaboyle.com.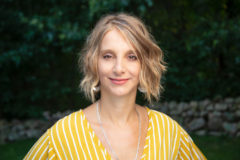 "How can you help yourself feel a sense of calm, reassurance, and peace? The ans…
Lessons From an Emotional Detox
In this video, Sherianna Boyle, author of Emotional Detox for Anxiety, shows us …
Feel negative and frustrated every time you do the laundry? You are not alone. …
It's normal to be anxious, and it's normal to react poorly to anxiety in others!…
Three Ways Parents Can Ease Into Summer
Emotional Detox: Cleansing Intolerance through Emotional Connection
When someone or something shows up in our lives, throws us off track, and preocc…
Taking things personally is a reaction, not an emotion.