Serena Poon
Serena Poon is a chef, nutritionist, and reiki master. Serena's Culinary Alchemy is the practice of combining intuitive energetic techniques with guidance and education on functional and spiritual nutrition, integrating how food affects our bodies on both physiological and energetic levels. Serena's goal is to optimize and heal the physical, emotional, and spiritual well-being of her clients. She has a degree from UC Berkeley and is a graduate of Le Cordon Bleu's most intense and comprehensive programming, the Grand Diplome. Find her at Serenaloves.com.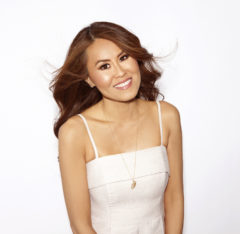 Add these foods to your diet during times of high stress. They can help keep you…
"Eating foods that will center or calm your energy center is a great way to shif…
These tools will help you keep your cool through the chaos of the holidays.…
Creating balance in your gut can help to alleviate your anxiety.