Laurie Sue Brockway
Laurie Sue Brockway is a self-help and spirituality journalist and author of 25 books, including Soulmate Feng Shui, The Goddess Pages, and Lakshmi Magic. She is also an interfaith wedding officiant who has married hundreds of couples of all backgrounds. Her website is: www.revlauriesue.com.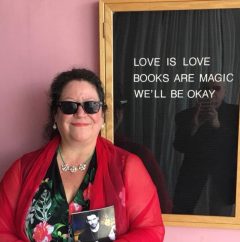 Writing about love, romance, and sensuality can help magnetize the love life you…
Get your cosmic vacuum ready and begin to magnetize your desires.