Sweet Deception
What's really in your chocolate?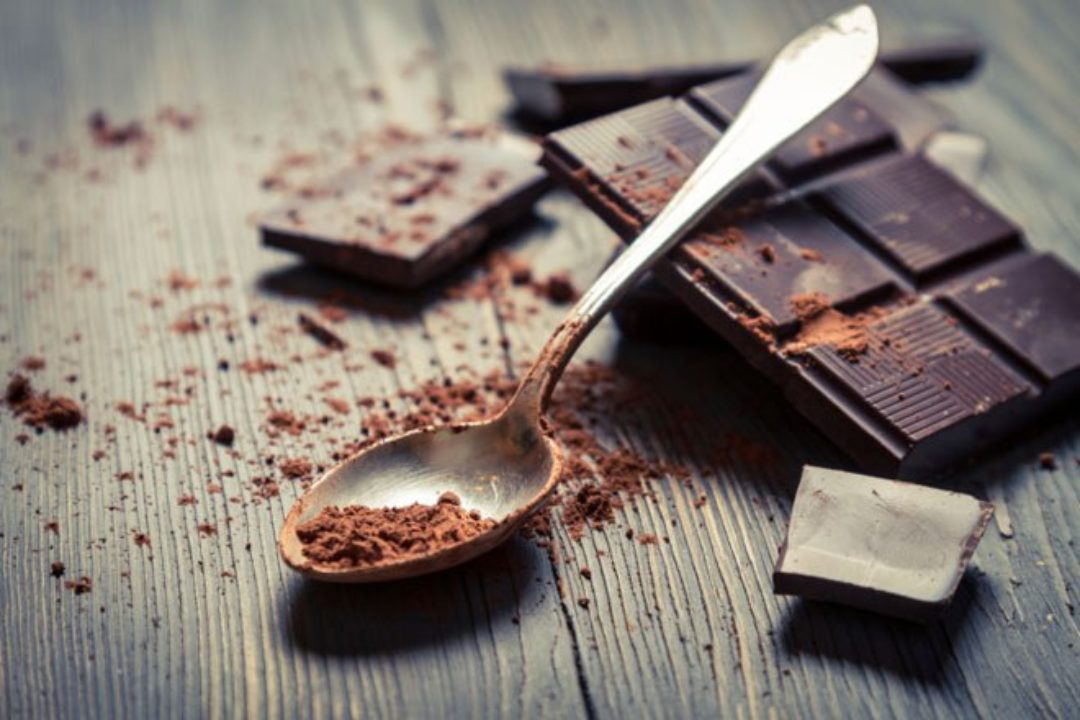 Chocolate. It's a sweet treat that many people adore, and it hits the right receptors in our brain to make us happy by the mere suggestion of it. More than just an indulgence, it's often seen as an expression of love. Aisles will soon be littered, if not already, with Easter chocolate in its many forms. And don't forget Mother's Day, Christmas, Valentine's Day, birthdays and more—all of these moments are often accompanied by some sort of chocolate.
But what's really in that chocolate you're gifting to your loved ones? Sadly, the ingredients found in many chocolates and chocolate candies are not healthy choices. Most grocery store-bought chocolate contain cocoa butter, a source of fat, which helps it to melt in your mouth, plus caffeine, sugar and amino acids like tryptophan, tyrosine, and phenylalanine.
Before expressing your love through chocolate, take a moment to read the label and learn why it's important to avoid the following ingredients:
Artificial flavors: These appear in foods that have been so highly processed, that they need a boost in order for them to have some sort of flavor. Unfortunately, the chemicals used to create these flavors are not required to be disclosed on the label, so you don't really know what you are eating.
Corn Syrup: Either labeled as corn syrup, corn syrup solids, or high fructose corn syrup (HFCS), this sweetener is probably from genetically modified corn. HFCS, in particular, has been linked to diabetes, liver damage, and one study found that it may contain mercury.
Emulsifiers: Another catch-all term, manufacturers are not required to identify specifically what they are using, although in the case of chocolate, it's often lecithin. Usually chemically extracted with hexane, benzene, or other substances, it most often comes from either eggs or soy. Emulsifiers are used to thin out the chocolate while reducing the potential for crystallization. It's also frequently used to extend the shelf life of the product.
Polyglycerol polyricinoleate: Also known as PGPR, this emulsifier, made from castor oil, is substituted for the more expensive cocoa butter and is used as a means to decrease production costs. Classified as Generally Recognized As Safe (GRAS), it has a mildly off-putting taste to some consumers. Because less cocoa butter is used, some of the heart healthy benefits of consuming chocolate are reduced.
Reading the label allows you to choose a good quality, good for you chocolate without these unhealthy ingredients. In addition to being delicious, chocolate can be good for you, particularly dark chocolate. Studies indicate that dark chocolate is higher in antioxidants than other varieties. This higher level of antioxidants can improve cardiovascular health. One study even found that just one to two servings per week of dark chocolate reduced the risk of heart disease by nearly one third, while another found that a small amount per day (one square) appeared to lower blood pressure.
Many people find dark chocolate to be much more satisfying than milk chocolate; they are often satiated with less. When shopping for chocolate, be sure to choose one with at least 70% cacao. The higher the number, the more heart healthy it is, so choosing 72%, 80%, or even 85% is even better.
Now that you know how to read the label, go ahead and indulge!
Mira Dessy is a Certified Nutrition Educator, a Real Food Advocate, and the author of The Pantry Principle: How to Read the Label and Understand What's Really in Your Food.