Waiting (Gracefully) for Love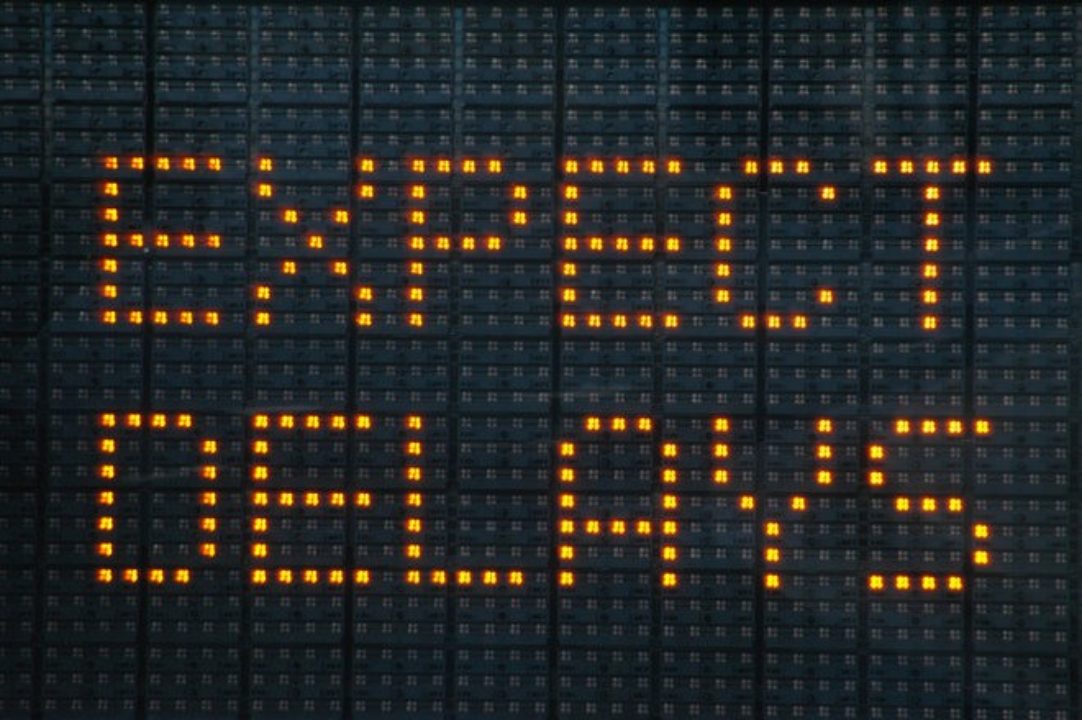 In church, I am surrounded by couples. It seems everyone but me and a few other women are snuggled up to someone, even though it's ninety degrees out, and our building has no air conditioning. I shut my eyes, remind myself why I'm here, and pray for the willpower to focus on the sermon. As my eyes reopen, jealousy smacks me in the face, tingeing my gaze with lightning-hot envy, and carving a deep knot of longing in my chest.
Patience is not one of my virtues. In my baby book, my mother mostly wrote about what a pleasant child I was, but she also noted my propensity for tantrums. I spent my teens and early twenties in a rush, not stopping to smell or even notice the roses. As I got older, though, something shifted—call it maturity or simply the need to avoid developing high blood pressure, but I began to calm down a bit when it came to my career and everyday life. However, I still can't seem to wait gracefully for love.
Whenever I see happy couples, I have to fight the urge to throw myself on the floor and shout, "No fair!" There could be many reasons for this, most of which would paint me in unflattering hues, but I believe my impatience is so persistent (and insistent) because the yearning for companionship is one of our deepest human desires.
In a poem called "The Waiting," Li-young Lee writes:
Love, these lines
accompany our want, nameless
or otherwise, and our waiting.
And since we've not learned
how not to want,
we've had to learn,
by waiting, how to wait.
The first time I read this, I thought, Exactly. I can't learn how not to want, so I have no choice but to learn how to wait. The alternative is to pretend I don't desire love, and having spent a fair amount of time doing that, I know it's not a healthy option. I need to be able to admit that I want something without allowing the lack of it to consume me. The trouble is, waiting doesn't come with a blueprint. No manual exists to teach me how to sit in a room, surrounded by couples, and not feel envy squeezing me like an anaconda.
Waiting gracefully looks different for everyone, but here's what I've come up with: while I shouldn't deny that I want a partner, I can't forget about the love I do have. My friends and family would bulldoze mountains for me, and that's no small thing. I also have to be wary of succumbing to jealousy, the mudslide into despair—because once I give into despair, I become inconsolable, and that's no better for my heart than ignoring my need for love. Chin up, I tell myself, and keep some perspective. I still struggle.
Sometimes, I think I'm going about this all wrong. Maybe I need to hit the bars, create an online dating profile, or solicit friends for set-ups. Maybe taking a more active role in finding love would make waiting less difficult. It's possible, but it's also not me. Impatient though I am, I tend towards the instruction in Romans 8:25: "But if we hope for what we do not yet have, we wait for it patiently." I may never learn how not to want—and in fact, I hope I don't—but if every day, I pray for patience and perspective, and try my hardest to put them into practice, I just might learn how to wait.
---
Jessica Lynne Henkle has a BA in English and art history from Boston University and an MFA in writing from Pacific University. Her work has appeared in Northwind, Scissors and Spackle, and 1:1000, and she is a frequent contributor to Bookslut and ForeWord Reviews. Jessica is a writer, editor, and book reviewer who lives in Portland, Oregon, where she is in the throes of writing a novel. She blogs at www.jessicalynnehenkle.blogspot.com.