Counterintuitive? Women 50+ Are CBD Influencers
How to Win Customers and Market Share in the Overcrowded CBD Market
The early stages of any new market represent the greatest opportunity and greatest risk for companies seeing to establish themselves. For CBD and cannabis markets overflowing with competitors, the challenges are particularly acute.
Media Radar reports there are more than 800 companies advertising CBD and/or cannabis products in the U.S. alone. Claire Morton of Nutrition Business Journal reports that "hemp CBD has been a main driver of the resurging growth, growing 76.5% and passing $100 million in annual sales in 2019 for sleep support alone." For now, CBD has the advantage over THC-bearing cannabis since it may be sold throughout the entire U.S.—not just select states.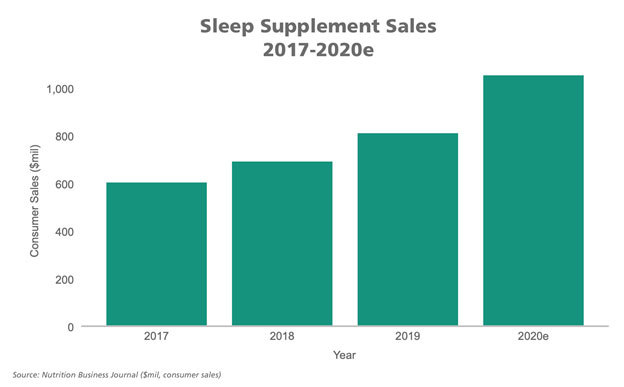 Ironically, CBD has been given a boost by the COVID-19 pandemic, driving more of the four key reasons why customers first try, buy, and use CBD products: to alleviate anxiety, stress, and pain, and to sleep better.
According to The New York Times: "Since March, the cannabis industry has seen an influx of new customers. Online cannabis retailer Eaze told The Associated Press that first-time purchases of cannabis were up more than 50% in early March."
Is the COVID bump a short-term boost? Not likely. According to the Harvard Medical School, "CBD may prove to be an option for managing anxiety, insomnia, and chronic pain. … CBD applied on the skin could help lower pain and inflammation due to arthritis." These all represent needs mature women have, and the concerns of those for whom they buy. And these 50+ women are buying CBD products for themselves, as well as for their parents and their families as leading caregivers.
How can emerging CBD companies cut through the noise to make sales and build sustainable businesses?
Build your marketing on a foundation of early adopters who are influential among their colleagues, customers, friends, and family: Spirituality & Health readers are those leaders. Our small but powerful audience is comprised of early adopters, and they are important mentors and advisers for many others.
The natural health and spirituality market is a leader in this space because it is comprised of consumers who are seekers. They seek calm; they seek health; and they seek happiness. And Spirituality & Health is the leader in this market.
This fourth quarter, as well as our upcoming November/December 2020 issue, is a perfect time to start your marketing campaign with Spirituality & Health. We recommend building brand recognition and trust with print advertising and/or sponsored content, or via a podcast sponsorship, and driving transactions with digital displays, native ads, and email ads.
And don't miss the 2020 Gift Guide: Each gift is a sale and an endorsement for your CBD product.
So, reduce your own stress and anxiety, and corner the CBD market by making the painless contact with your sales executive to build your sales on a strong and influential foundation.
Ann Reed: [email protected]
Tabatha Reed: [email protected]
Peter Lymbertos: [email protected]
Or click here for more information on advertising with Spirituality & Health.