What Makes Readers Buy The Books We Love?
Books We Love Are Contagious
It's time to plan for the fall return-to-reading and special section in our September-October issue. "Books We Love" is a long running hit for Spirituality & Health. It's no wonder since our audience is highly educated and deeply interested in new ideas.
What we love about books is more than just objects or digital files to read and to love. Books are best shared. And the Spirituality & Health audience loves sharing. Our editorial team shares the "Books We Love" with our readers. They share with their friends. As our columnist Kathryn Drury Wagner points out, sharing is contagious.
The word "contagious" got a bad reputation from the COVID-19 pandemic. The world has learned how powerful "germ-of-mouth" can be. But contagious is good when useful ideas, or product recommendations are passed by word-of-mouth. Indeed, research tells us that by far the most common way readers choose what to read is by word of mouth.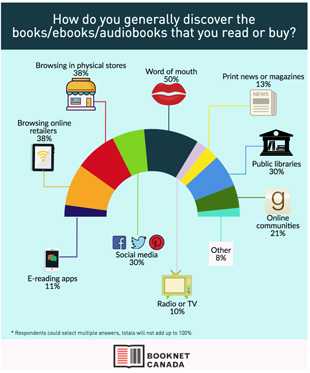 Who are the super-spreaders for books we love among the natural health and spirituality market? They are well educated women who love discovering new books with new ideas and sharing them with their friends.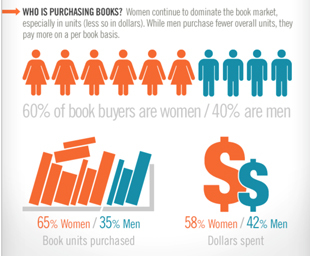 Our Books We Love special section in the September-October issue (editorial closing May 24th, advertising closing July 20) will include print and online elements to provide you with a complete marketing solution to make your books achieve viral success.
Print ads for inspiration (you are selling a printed product after all)
Digital display ads on the web and in our email newsletters
Content marketing to promote an excerpt on our site and use native ads to promote it
Talk to us about engagement through co-registration in a drawing or giveaway

Contact your Spirituality & Health salesperson for a proposal to make our 100,000+ audience your super-spreader.
Ann Reed: [email protected]
Tabetha Reed: [email protected]
Peter Lymbertos: [email protected]
There is always more information about advertising in Spirituality & Health here.
Sources and resources:
https://www.booknetcanada.ca/blog/2017/8/21/the-reading-habits-of-canadians
https://www.tonerbuzz.com/blog/paper-books-vs-ebooks-statistics/
https://www.pewresearch.org/fact-tank/2019/09/26/who-doesnt-read-books-in-america/
https://authornews.penguinrandomhouse.com/trends-in-consumer-book-buying-infographic/