Exclusive Sampling Opportunity; Call Now
Is Sampling What Your Wellness Brand Needs?
Looking for an advantage in the hyper-competitive world of wellness, CBD, or innovative food? Do you have a new plant-based protein, anti-inflammatory supplement, or stress-reducing snack? The lifetime value of each new customer is high when they buy repeatedly. Sampling may be the way to spark new growth.
Click here for more about how sampling works.
Even better is sampling to opinion-leaders, the internet calls them influencers, which give you a triple boost: New customers who influence two or more other customers. Swag bags, in pre-covid times, were a common way to get samples to celebrities at events. But research shows that the most influential influencers are friends-with-expertise, not celebrities. In a study about what created the greatest viral success, Buzzfeed, who has built its business around making viral content, found that it's many 'small' influencers, not a few big ones, that make the difference between normal spread vs. a brand or an idea going viral.
Spirituality & Health's readers who are leaders in health and wellness are your influencers for hire. They are yoga teachers, spiritual advisors, health and wellness professionals, spa owners and the like, and they can be your influencers. Sixty-one percent are often asked for health or food and nutrition advice: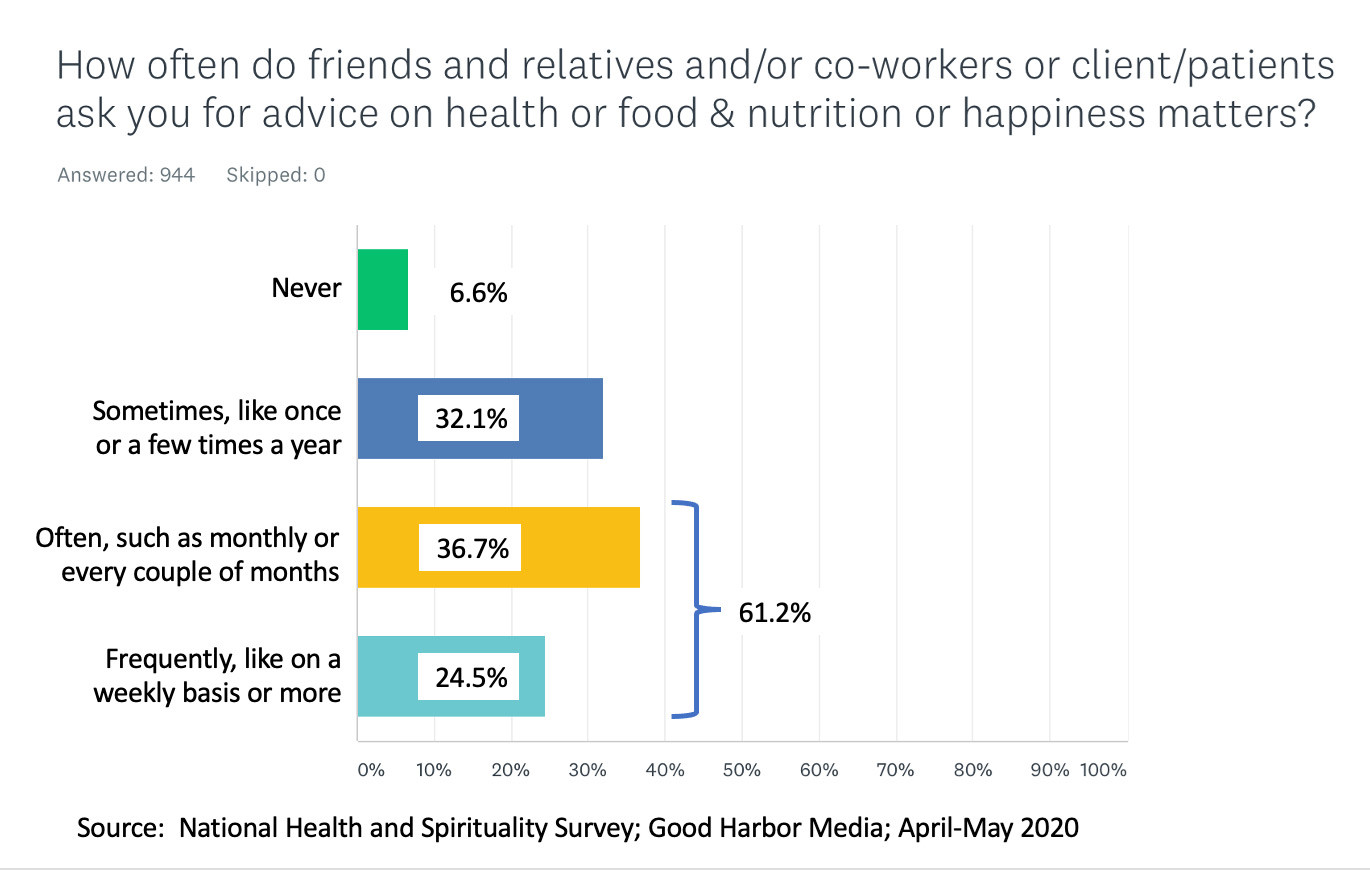 That is why we are launching our "Fight Inflammation From the Inside Out" sampling box. Space is limited, so contact your sales person today to get a sample of how Spirituality & Health can make a difference for your brand.
Spiritually and healthily yours,
Ann Reed: [email protected]
Tabatha Reed: [email protected]
Peter Lymbertos: [email protected]